After Hours Care:
If you are in need of medical attention or advise after office hours, please refer to the Emergency Room.
Emergency Contact Information:
In case of emergency, always dial 911.
Nurse Advice Phone Line
Free nurse advice lines for our patients.
Speak to a nurse 24 hours a day, 7 days a week.
Patients with Cencal Insurance:
Call (800) 524-5222
Patients with all other insurances or no insurance:
Call (800) 335-4876
Phone:
(805) 922-3548
|
Fax:
(805) 361-0345
During Business Hours:
You can reach Pediatric Medical Group during our business hours from:
7:30 AM to 5:00 PM Monday through Thursday
7:30 AM to 4:30 PM Friday
OUR OFFICE IS OPEN SATURDAYS BY APPOINTMENT
Please call offiice for Saturday availabilty.
During business hours you can reach either by phone or email.
CONDITIONS WHICH CANNOT BE DIAGNOSED OR TREATED OVER THE PHONE: If you suspect your child has an ear infection, severe or persistent cough, or serious abdominal discomfort, contact us to schedule an appointment. These conditions cannot be diagnosised or treated over the phone.
Antibiotics will not be prescribed without an examination.
Pediatric Medical Group is located at:
1430 E. Main St. Santa Maria CA 93454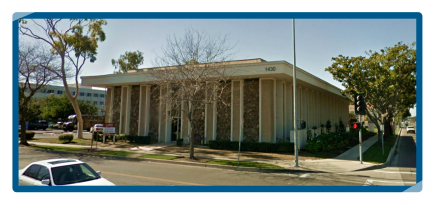 Dr. George Robertson: Suite 201
Dr. Michele Kielty: Suite 200
Dr. David Ikola: Suite 101
Dr. Shane Rostermundt and Dr. Joseph Nunez: Suite 102
Lynn Peltier, C.P.N.P.: Suite varies
Geronna Leonards, N.P.: Suite varies
Registration & Records: Suite 100
We believe it is important that you have access to medical personnel to answer your questions and concerns. Our nursing staff has been trained to assist you with many of your questions, and can often provide you with the information that you need. If needed, however, one of our pediatricians will be available to return your message.
We can also offer numerous resources to help assist parents for a variety of physical and emotional problems, outline treatment plans, and provide guidelines for parents in understanding your child's health related problems. You can access the American Academy of Pediatrics Patient Education site by clicking on the Resources tab on the top of this page. Patient Education Online offers reliable, up-to-date health and safety information from the American Academy of Pediatrics library of more than 300 patient education handouts--all available for you to print, download, or e-mail.